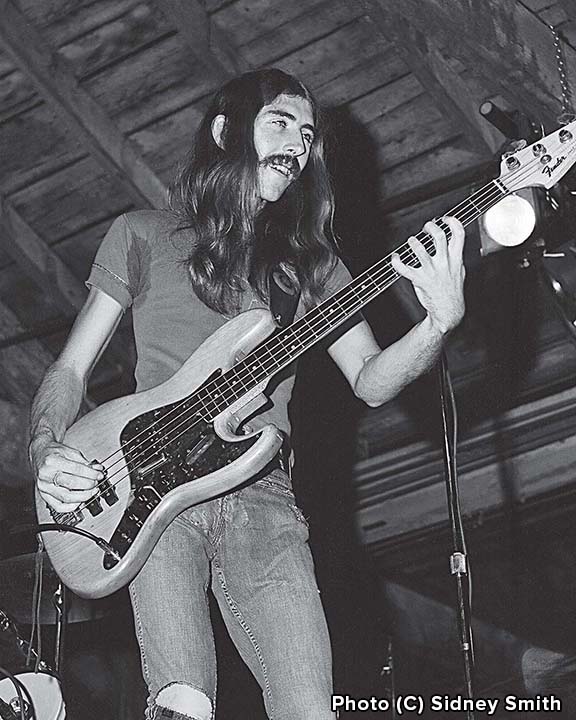 Raymond Berry Oakley III
(April 4, 1948 – November 11, 1972)
was an American bassist and one of the founding members of the Allman Brothers Band. He is ranked number 46 on Bass Player magazine's list of "The 100 Greatest Bass Players of All Time".
Oakley was born in Chicago, Illinois, raised in the suburb of Park Forest, Illinois, then moved to Florida where he met and joined Dickey Betts's band, The Second Coming. He was a founding member of The Allman Brothers Band in 1969, along with guitarists Duane Allman and Dickey Betts, singer and keyboardist Gregg Allman, and drummers and percussionists Butch Trucks and Jai Johanny "Jaimoe" Johanson.
Oakley was known for his long, melodic bass runs that formed a throbbing foundation underneath Allman and Betts' furious guitar solos and jams. "In Memory of Elizabeth Reed", "Mountain Jam" and "Whipping Post" from the live album At Fillmore East capture Oakley at his best. Oakley was also the band member most involved in establishing domestic unity among the band's extended family. When Duane Allman died in a motorcycle accident on October 29, 1971, Oakley was devastated.