"This is not only the best photo book on the Allman Brothers Band, but quite possibly the best photo book on ANY band in the history of rock and roll."
- Jimmy Hall Lead Singer for Wet Willie, Jeff Beck & Hank Williams, Jr.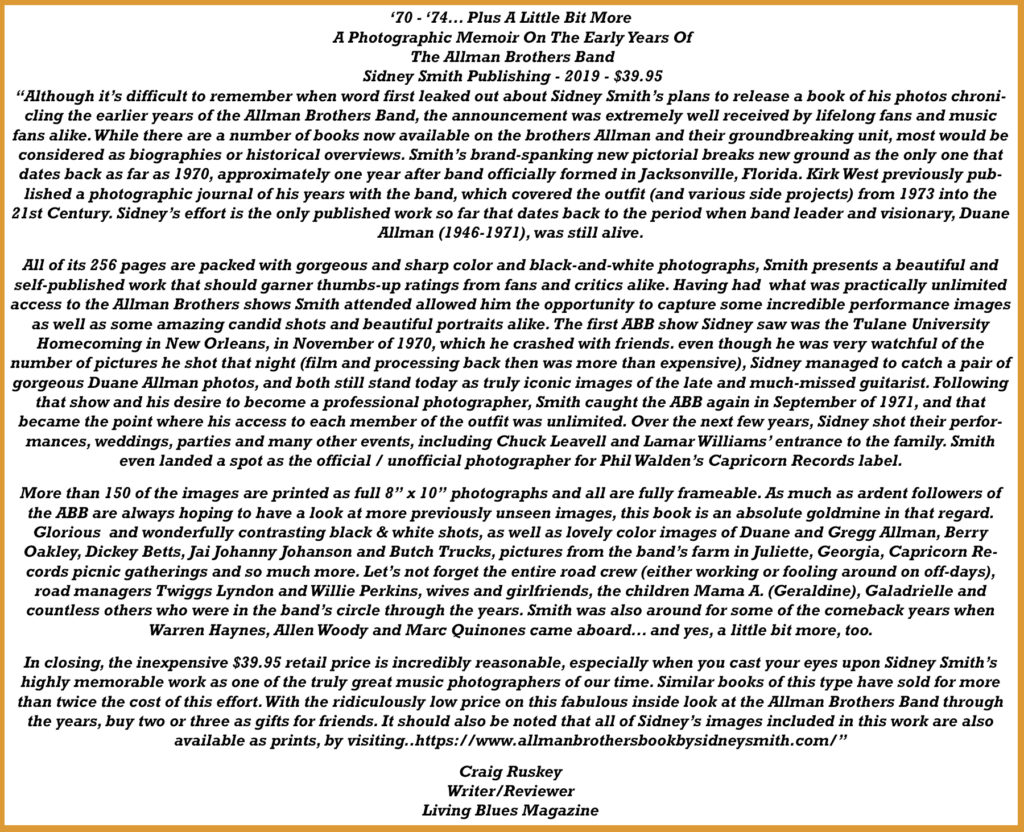 OMGOSH Sidney; I cant believe you are selling these for so little! It is wonderfully done! Top shelf quality, my friend!!
Teri Dianne
Commentary
" Sidney was just about the only photographer who the band members gave full access to because he became virtually invisible while in their presence and was completely unobtrusive."
- Sandy Blue Sky
"If you've ever seen the movie ALMOST FAMOUS, it could have easily been written about my teenage years and into my early twenties as a young rock & roll photographer."
- Sidney Smith